TPO/PVC Roof Accessories from Oscar Industries
Oscar Industries has over 40 years of experience in creating custom roofing materials for commercial projects. We carry TPO and PVC roof accessories to assist in your commercial roofing projects that will offer a custom, finished look in combination with your custom sheet metal from Oscar Industries. Expert technicians are waiting for your call, ready to help you with the planning and design of your custom roof accessories! Learn more about our roof accessories and request a quote below.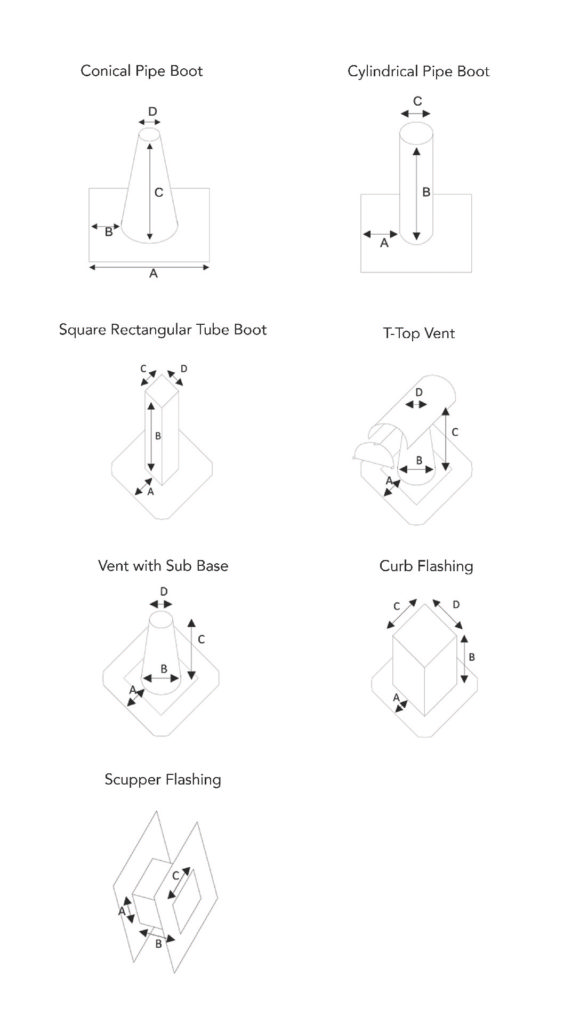 If you are in need of a roof accessory that you don't see listed above, detail your needs in the 'description' section of the chart above. If you have any additional questions, contact us by calling at 330-953-1013, or send us an email at info@oscarindustries.com. A friendly expert technician will answer your call!